For August's edition of Happiful Magazine, Happiful's first columnist Grace Victory talks about making change, therapy and self-development
Vlogger, author, presenter and content creator Grace Victory has had success covering topics from plus-size fashion and beauty to sex, trauma, therapy, relationships, periods and spirituality.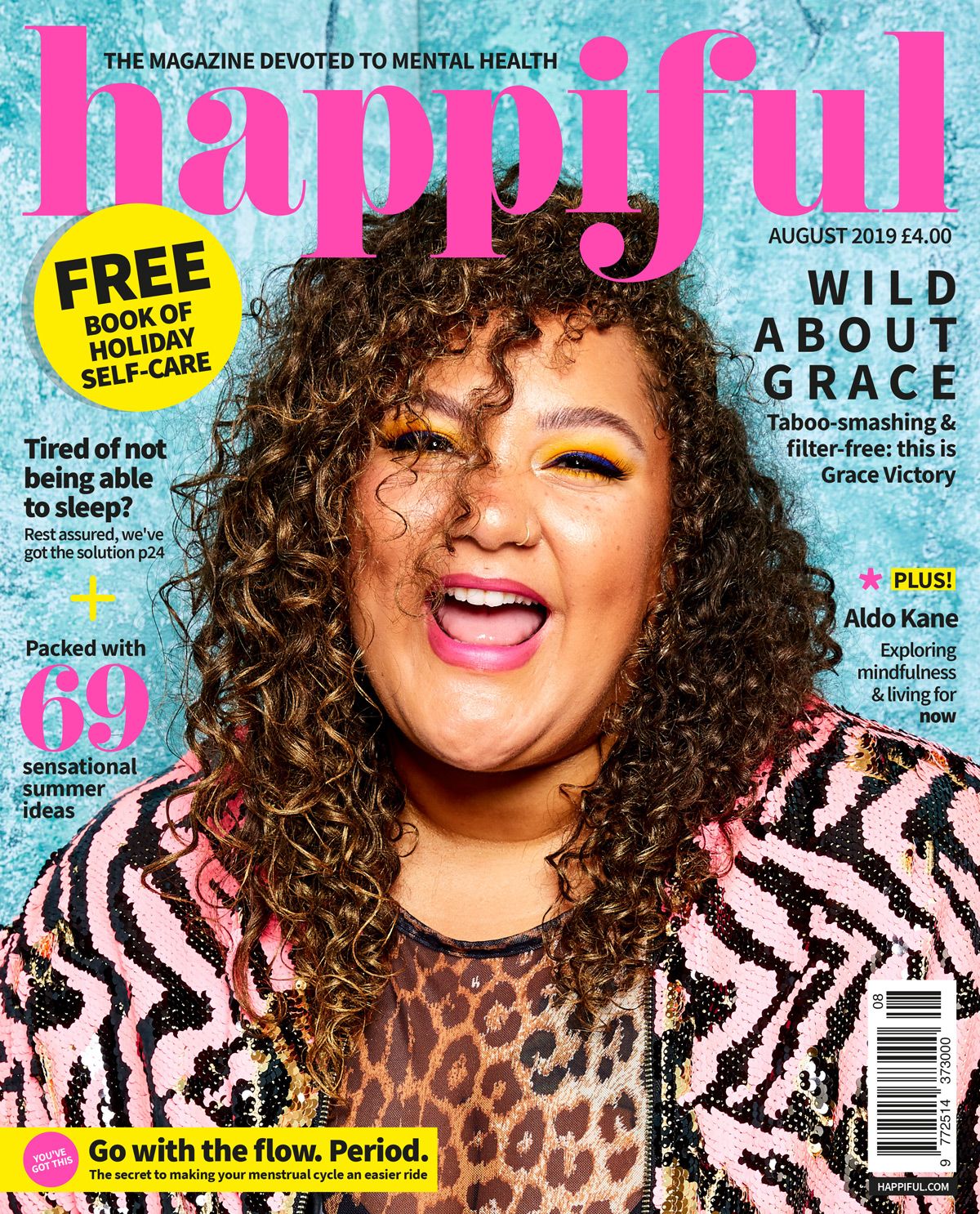 Speaking about her new role as the publications' first ever columnist, Grace said; "Happiful is the magazine that really aligns with what I'm about, and I feel honoured to be its first columnist.
"I think it's very forward-thinking educational, fact and research based and also covers a wide range of experiences. There's nothing else like it - and I am a big fan."
During her interview for the cover of Happiful's August edition, Grace shared how 2019 was "unexpected for her" after making a mammoth amount of changes to her life, personally and professionally, in 2018. These had a huge impact upon her.
"I knew that things had to change, but I don't think anything prepares you for the change that therapy, self-development, and self- awareness is going to bring you." Grace says, reflecting on the past year.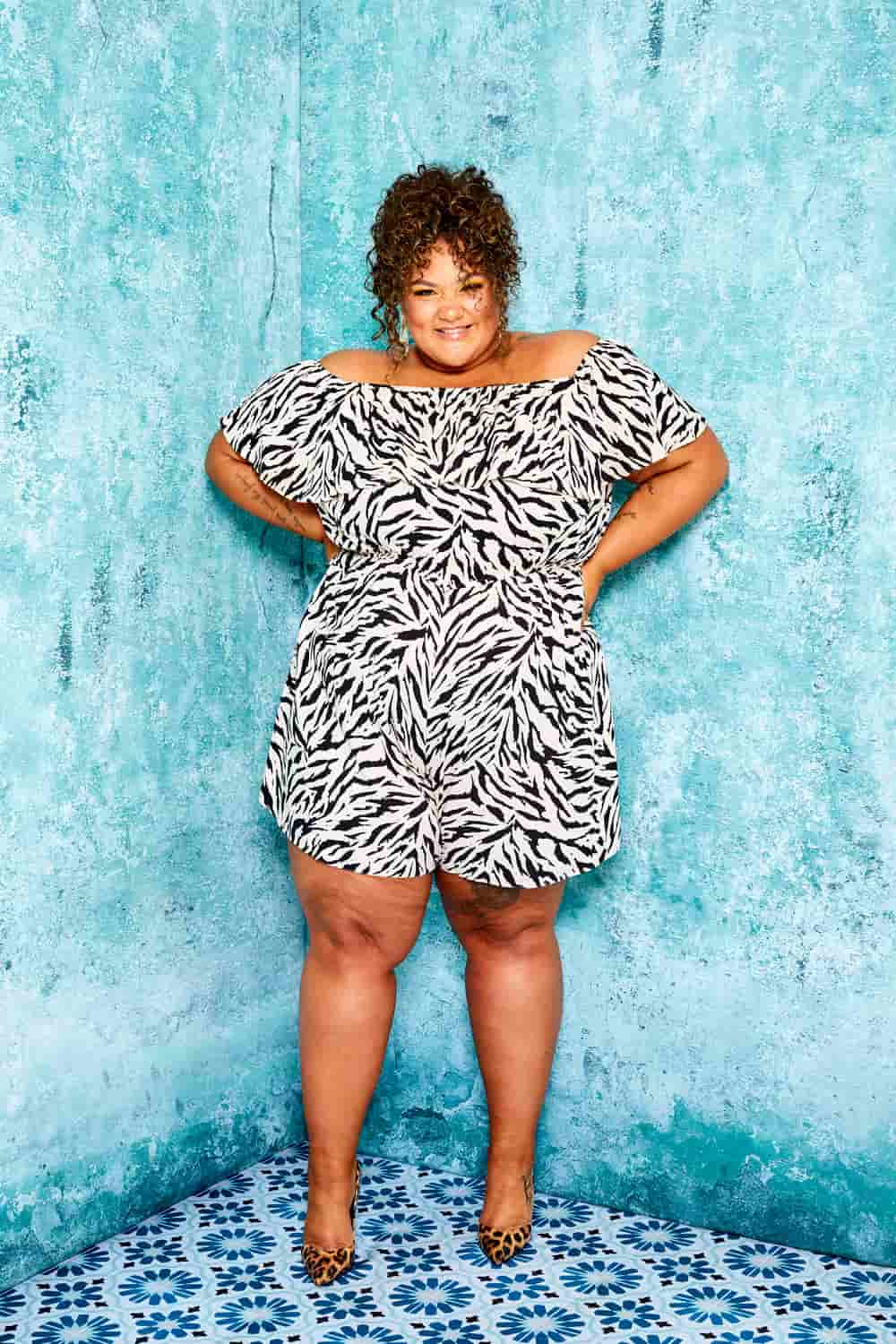 As well as the difficulties she's experienced as a result of these changes, Grace speaks about brand new and positive beginnings, including meeting her partner Lee ("he's just like a beam of light"), her new podcast The Sister Space, training to become a trauma therapist and her focus on helping others.
Grace says she wants to share all that she has learned about wellbeing and self-development with her audiences. "It seems to be what I'm meant to do, to make healing accessible, and to let people know that you don't have to be unhappy, you don't have to live an 'alright' life, you can lead a wonderful life if you believe that you are worthy of it."
The full interview is featured in the August issue of Happiful out Thursday. Grace's first monthly column will feature in the September edition of Happiful Magazine.
READ MORE OF HAPPIFUL'S INTERVIEW WITH GRACE VICTORY ON SALE IN STORES AND ONLINE AT https://shop.happiful.com/ THURSDAY 18 JULY.
This month's Happiful magazine also features interviews with TV adventurer Aldo Kane coach E4's Celebs Go Dating host and mind coach Anna Williamson.
Happiful is the only magazine devoted to promoting a better conversation around mental health and illness.
For more information about Happiful, images and extracts please contact PR Manager Amie Sparrow amie.sparrow@happiful.com.
---
Notes To Editors
Grace Victory as Happiful's first and new columnist
Happiful Editor Rebecca Thair said: "We wanted to feature a regular voice that could connect with our readers every month, and Grace is the perfect person for that. Grace will be using her Happiful column as a forum to discuss trending discussion points, and to give voice to typically 'taboo' topics – from periods to trauma. She'll be opening up and looking deeper into mental health issues, sharing her thoughts and experiences, and empowering our readers with her passionate and authentic style."

Read more of Happiful Magazine on shelves on Thursday 18 July and online at happiful.com.
An extract of Grace's interview in Happiful magazine is available here: https://happiful.com/grace-victory-opens-up-about-healing-from-abuse-and-empowering-others
Happiful is the only UK lifestyle magazine purely devoted to mental health.
The magazine, published independently, is a brand of Memiah Limited, and is supported by a mental health directories such as Counselling Directory, Nutritionist Resource and Life Coach Directory.Happiful is on sale now in Waitrose, Tesco, Morrisons, Asda and WH Smith Travel. A free e-magazine is available by subscribing to the newsletter at happiful.com and print copies are also available for purchase at https://shop.happiful.com/.