For July's edition of Happiful Magazine, British singer and songwriter Emeli Sandé talks about how connecting physical with emotional wellbeing has helped her grow even stronger
Winner of the Critics Choice Brit award, MBE holder and number one artist with more than 5.4 million copies sold, Emeli Sandé knows a thing or two about success in the music business. With her new album Real Life out in September and a UK tour planned for autumn, Happiful spoke with Emeli about her mental and physical health her renewed focus on wellbeing.
Emeli told Happiful that after a very recent private struggle with depression and anxiety, she feels as though she has 'come out the other side'. During her depression, Emeli said she lost her personality, confidence, and doubted whether or not to continue being a musician.
The award-winning artist believes she has been afflicted with anxiety most of her life, but in recent months, through meditation and yoga, has learned to quiet her mind. "My anxiety came from over-thinking, but learning how to breathe has helped me to relax and release endorphins," she explains. "It sounds silly because we all need to breathe to stay alive, but sometimes you're doing shallow breathing all day, and that affects your mentality."
Emeli credits exercise for making a difference in her mind and body, and now makes a point of jogging on a treadmill every morning and taking time out for yoga and meditation every day. "I feel so much happier, and I'm not doing it to lose weight, but to feel good and like myself again."
Looking forward, Emeli explains, "I've been through something and now I'm out the other end, but even before those difficult years, I'd never felt this energised or happy. Once you defeat something, you're stronger than ever before."
Emeli says her new album, "Real Life" is reflective of her newly-restored state of mind.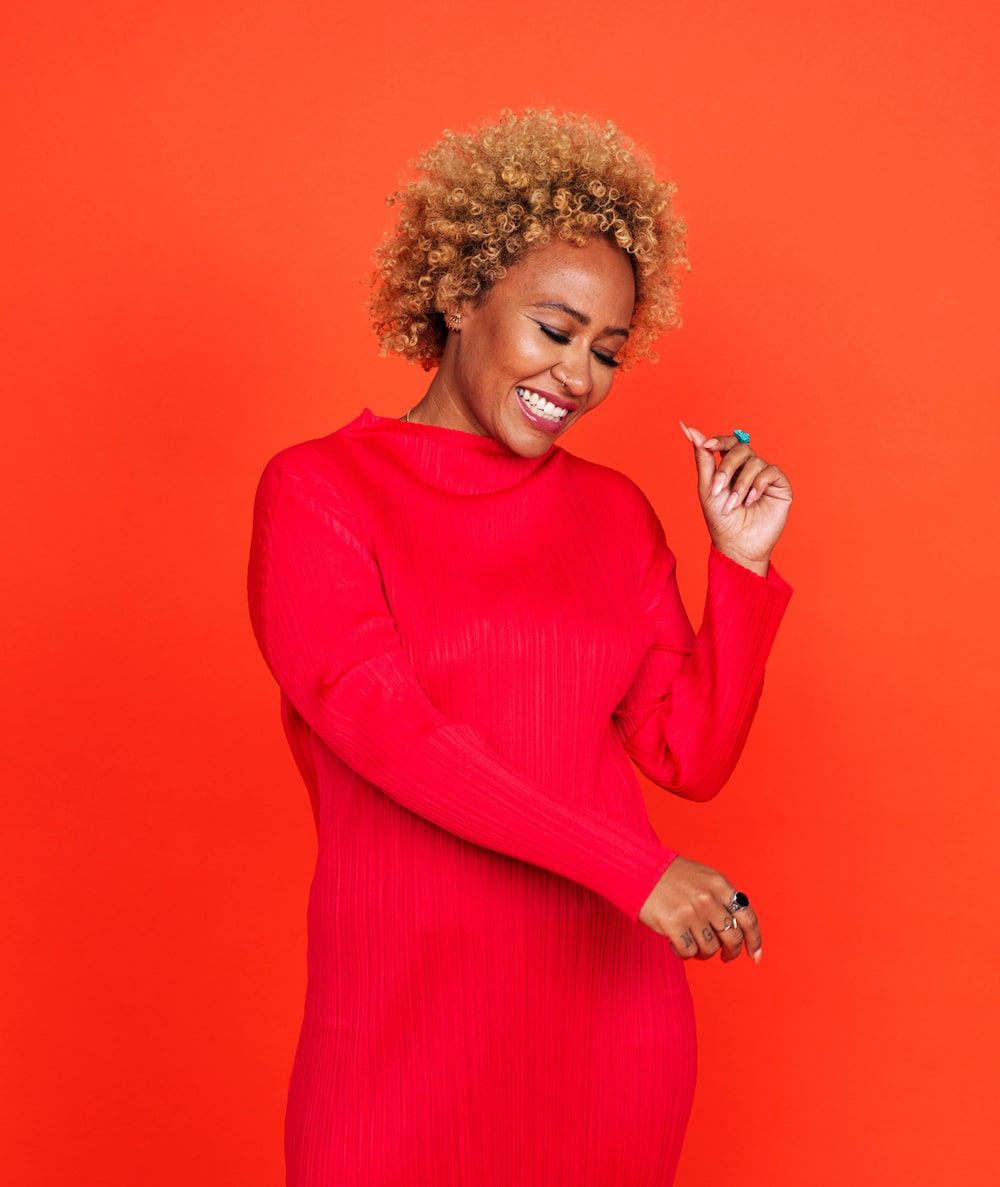 The full interview is featured in the July issue of Happiful. The July issue also features interviews with mental health advocate and writer Matt Haig and musician and producer John Newman.
For more information about Happiful Magazine or copies of the issue, please contact:
Amie Sparrow
PR Manager
01276 580030
Amie.Sparrow@happiful.com
Alice Greedus
PR & Communications Officer
01276 580047
Alice.Greedus@happiful.com
Information For Editors
Read more of Happiful Magazine on shelves now and online at happiful.com.
An extract of Emeli's interview in Happiful magazine is available here.
Happiful is the only UK lifestyle magazine purely devoted to mental health.
The magazine, published independently, is a brand of Memiah Limited, and is supported by a mental health directories such as Counselling Directory, Nutritionist Resource and Therapy Directory.
Photos by Joseph Sinclair
Happiful is on sale now in Waitrose, Tesco, Morrisons, Asda and WH Smith Travel. A free e-magazine is available by subscribing to the newsletter at happiful.com and print copies are also available for purchase at https://shop.happiful.com/.