Kem Cetinay speaks to Happiful about PTSD and anxiety, counselling and the importance of mental health advocacy in schools
For February's edition of Happiful Magazine, Kem Cetinay has shared his experience of Post-Traumatic Stress Disorder (PTSD), anxiety and depression.
Kem, star of Love Island and Dancing on Ice, spoke to Happiful, the only magazine devoted to a positive conversation around mental health, about his experience of anxiety, depression and PTSD.
Kem, Childline's first mental health campaigner, explained how his mum's close brush with death affected his mental health. When Kem was 11 years old, doctors gave his mum, Figen, just 24 hours to live. "I remember going to the hospital and dad told me I had to say goodbye, that it was going to be the last time I would see my mum. She was so ill and I couldn't get my head around it, because she was fine the last time I'd seen her," says Kem, shaking his head. "I've never experienced anything that intense in my whole life. I felt like I was losing everything, because my mum is my best friend."
Thankfully, his mum Figen pulled through, but the event had a significant impact on Kem, and he was later diagnosed with post-traumatic stress disorder and depression. Kem went to a therapist when he was a teenager and he credits this experience with helping him to control his anxiety and panic attacks in particular.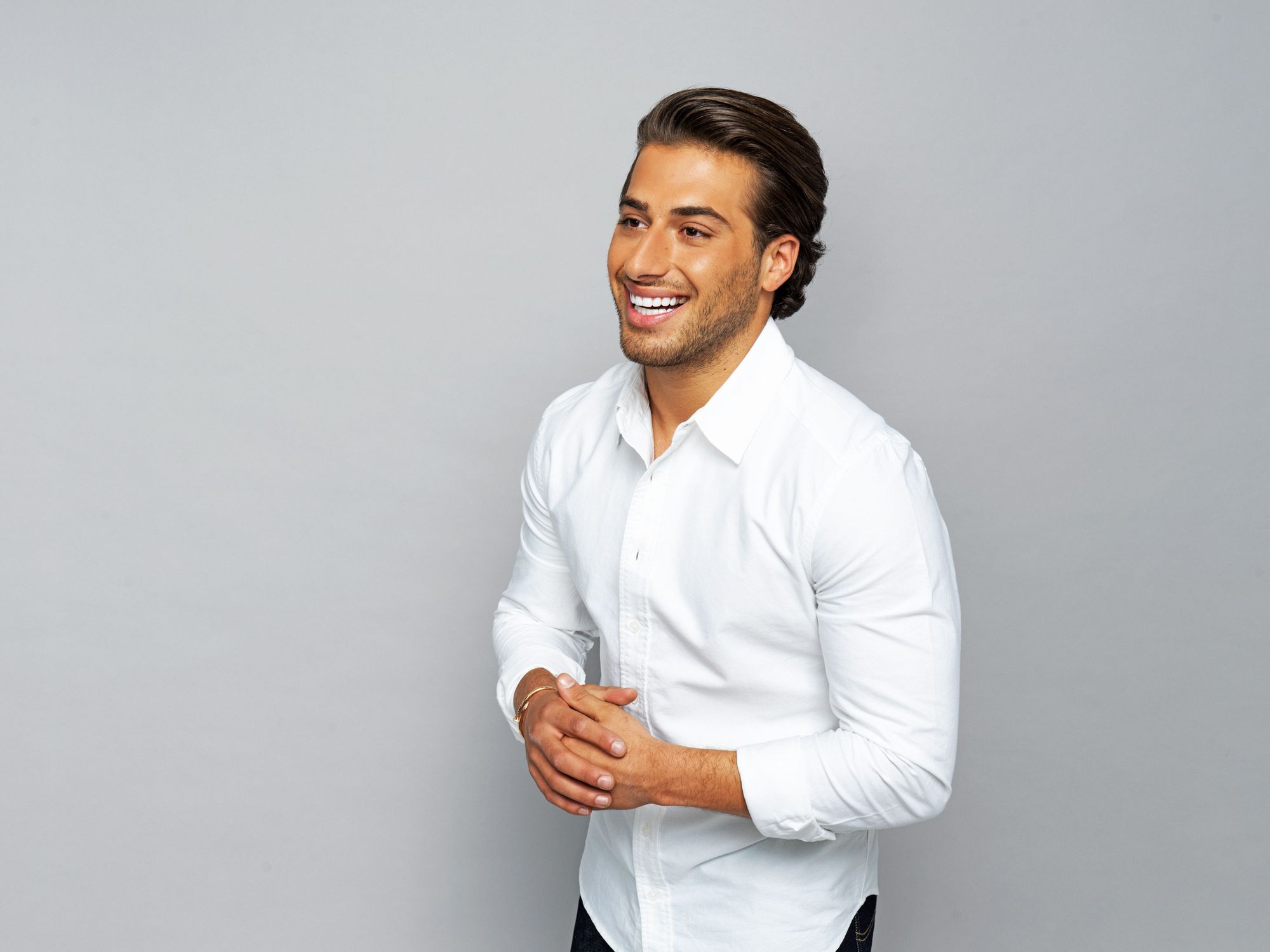 Kem told Happiful magazine that he still experiences anxiety and depression but feels he is better at dealing with it. He has cut down on alcohol, after realising it gives him sky-high anxiety, and is careful not to take on too much work at once. In 2019, he will start a school tour with Childline, delivering speeches at schools across the UK. Kem believes that if he had heard someone speaking about mental health while he was at school, he would have addressed his challenges sooner.
"I would have talked about it a lot earlier, and started working on it sooner. Back then, I couldn't put how I felt into words. Now the words feel so easy. I feel scared, I feel alone, but when it was happening, I felt like the whole world was coming down."
Read more of Happiful's interview with Kem Cetinay in issue 22, on sale now. Visit the Happiful shop to get your print copy or read free online.
---
For more information about Happiful, images and extracts please contact Amie Sparrow, PR Manager, amie.sparrow@happiful.com.