Dame Kelly Holmes speaks to Happiful about self-harm and how she manages her mental health
For January's edition of Happiful Magazine, Colonel Dame Kelly Holmes has shared her thoughts on how she manages her mental health.
One of Britain's most admired athletes and a staunch supporter of charitable initiatives, Holmes was the first British woman to become double Olympic champion after winning gold in the 800m and 1,500m in Athens in 2004.
Dame Kelly Holmes spoke to Happiful, the only magazine devoted to a positive conversation around mental health, about her mental state around the first time she self-harmed, sharing that self-harming was a physical reaction to anxiety after being blighted by injury for seven of the 12 years she raced professionally.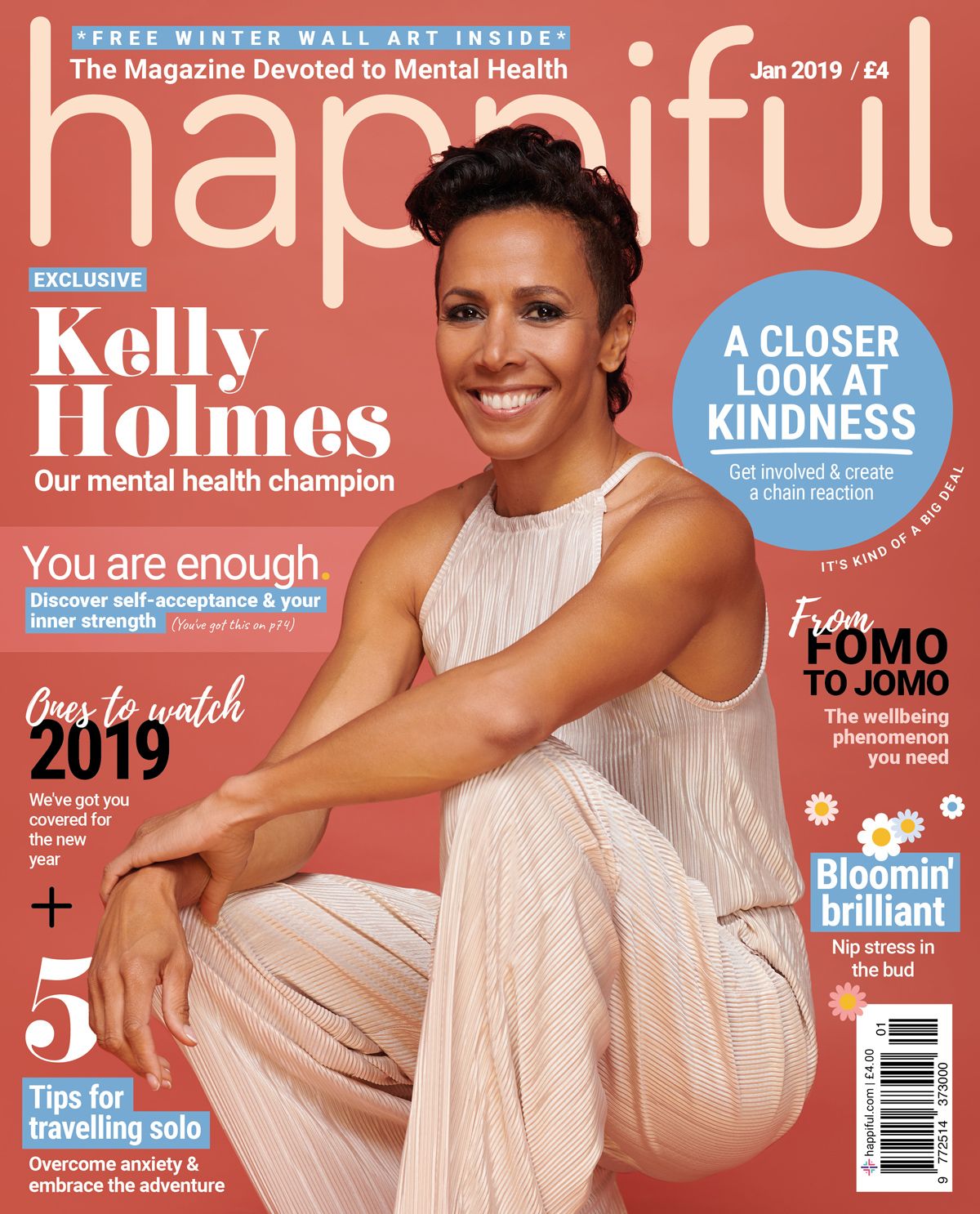 "The moment I looked in that mirror, I didn't see myself. It suddenly came, like a bolt. I didn't suddenly think: 'I'm feeling sad.' It wasn't a gradual process. It hit me like a ton of bricks. No one talked about mental health then. I'd go for a massage to work on the muscles in my legs, but there was nobody there to help me work on my mind."
Holmes described that during a period of suicidal thoughts she wanted "the floor to open up, to jump in it, for it to close up and not be there." She credits her dream of becoming an Olympic champion as her saving grace. "My dream wasn't to be a medallist or to be in a British team, it was to be Olympic champion, so unless that was going to happen, nothing was good enough, so I was always fighting to be better."
These days Holmes continues to be busy with several charitable endeavours including her support of Mind and Heads Together, work with the Dame Kelly Holmes Trust, her On Camp with Kelly programme, a new book out in late December called Running Life, and a new mental health podcast called What Do I Do? which launches at the end of January.
"Now I'm thinking about myself. For years and years – and it's been great – I've always wanted to help others and done so much charity work, but in this last year, I've started to say 'no' to things. Now I'm focusing on me, enjoying my life more, and doing what I want to do. Life is too short."
Read more of Happiful's interview with Dame Kelly Holmes in issue 21, on sale now.
---
ENDS
For more information contact Amie Sparrow, PR Manager, at amie.sparrow@happiful.com or call 01276 580030.