For March's edition of Happiful magazine, activist and model Munroe Bergdorf has shared her thoughts self-care, creativity and speaking out
Equality activist Munroe Bergdorf spoke to Happiful about social justice and why complacency is dangerous. Munroe, who in the past year has premiered her first film and won several awards for her activism work, describes her rise to becoming a champion for equality has been one of the most bizarre yet confirming times of her life. "I feel like I have a purpose now; for a long time I was drifting – conscious, but drifting – down a hallway, and all of the doors were shut. And slowly, I feel that they are opening, and I feel really positive about it. But it's taken me a long time to feel like this."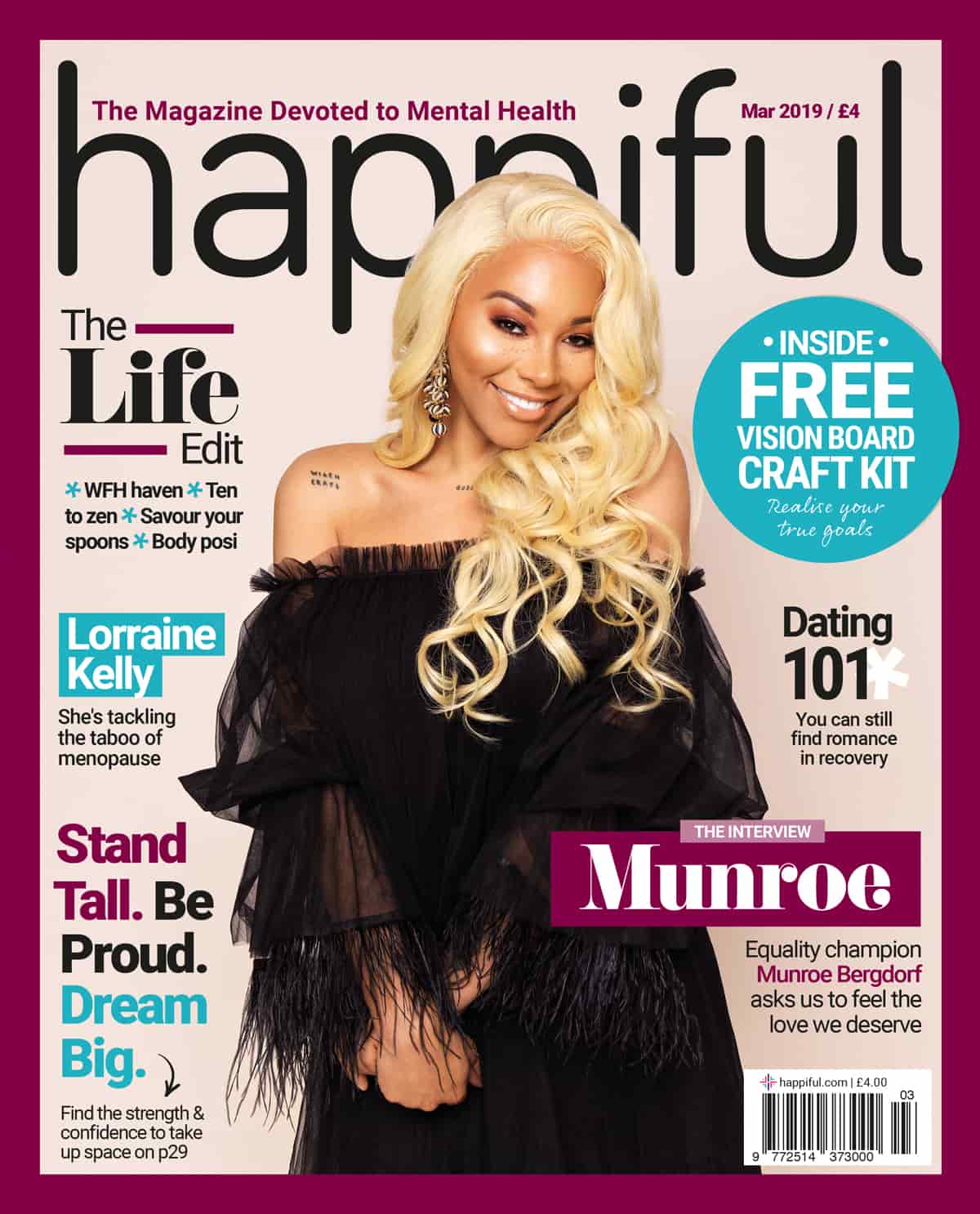 Munroe told Happiful that being in a comfort zone is a dangerous place because it leads to complacency. "I like to stay uncomfortable. I think everybody should be uncomfortable with certain things. Life is uncomfortable. I'm uncomfortable with the lack of accessibility for disabled people, I'm uncomfortable about with the fact that in today's society intersex people are invisible, I'm uncomfortable with racism, sexism, period poverty… If you're comfortable and complacent with the way things are because they don't affect you, then that's why things don't change."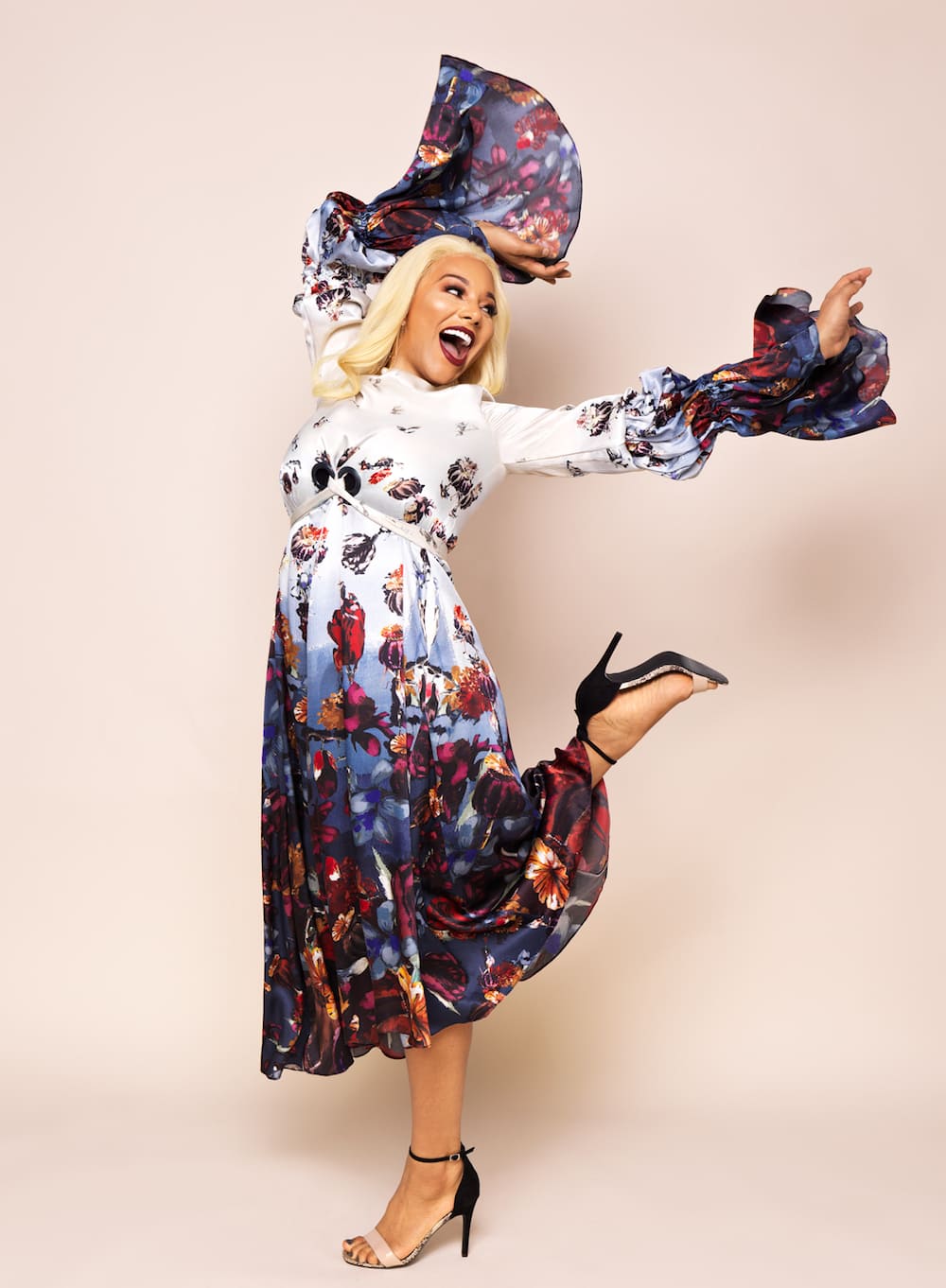 Munroe's commitment to growing and learning is a constant theme throughout both the Happiful Magazine interview and as a guest on Happiful's podcast, I am. I have. On the podcast, Munroe speaks about investing in her own wellness, which to her means she is aware of her struggles and is invested in not allowing them to take control of her life.
Munroe explains how she puts this into practice on a daily basis, "It's really about curating your life. There's so much negativity out there. And even down to social media, it's about making sure that you're not following accounts that make you feel bad, any people that make you feel less than, making sure you're inspired on the daily. There's so much out there that's amazing as well and it's very easy to get bogged down in the negative."
Read more of Happiful's interview with Munroe Bergdorf in issue 23, on sale now. Visit the Happiful shop to get your print copy or read free online.
---
For more information about Happiful, images and extracts please contact Amie Sparrow, PR Manager, amie.sparrow@happiful.com.