Chloe Madeley has revealed to Happiful Magazine how her self-care and exercise regime help keep her in control of her wellbeing
Speaking to the only magazine purely devoted to bettering mental health, the TV presenter and fitness expert opened up about how a panic attack after performing a routine on ITV's Dancing On Ice seven years ago changed her life.
"I was in a total haze during the performance, then went backstage and had a complete meltdown," she recalls.
"Thank God Denise Welch [a fellow contestant], who has a history of anxiety and panic attacks, was there. She said: 'Oh my God, you're having an actual panic attack.'"
The daughter of TV presenters Richard Madeley and Judy Finnigan, went on to reveal that she experienced "debilitating" anxiety from childhood, and reiterated her belief that her mental health history lies in her genes.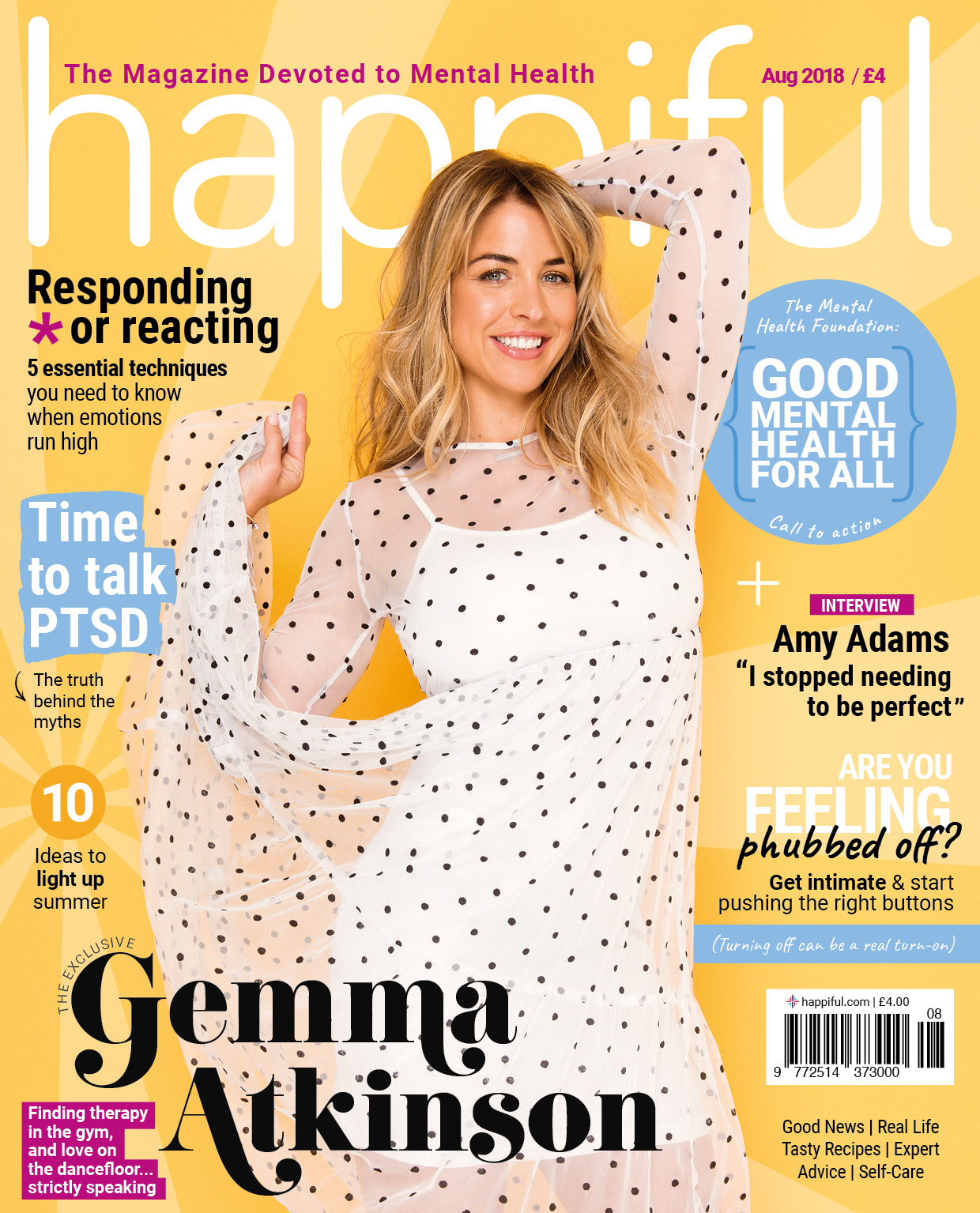 "My mum has suffered with anxiety and depression her whole life and I didn't know this until it started to hit me," Chloe explains.
To combat her own symptoms and better support her mental health, Chloe first sought cognitive behavioural therapy (CBT) with former resident This Morning psychiatrist Dr Raj Persaud, and his expertise, specifically breathing techniques, saw her through to the Dancing On Ice final in which she finished third.
Her six-times-a-week commitment to exercise is combined with regular sessions with three counsellors over the past "four or five years" have helped her understand her emotions.
She said: "I feel more sure of myself, I'm easier on myself and I have a much better understanding of why my reactions are the way they are" – and "absolutely" bettered her three-year relationship with fiance and English rugby ace James Haskell.
"What I learned to do is incredibly good for anxiety –the methodical movement of training, the very visual results, developing physical strength and also being consistent and committed to something."
Read more of Chloe's interview in Happiful, on sale now
ENDS
---
For more information contact Maurice Richmond, Media and Communications Officer, at maurice.richmond@happiful.com or call 01276 580047.