Hits Radio Presenter and Strictly Come Dancing Star Gemma Atkinson tells Happiful Magazine how the death of her father helped her to understand the importance of health and self care
Speaking to the only magazine purely devoted to bettering mental health, Gemma talked about how she hopes to inspire others to become gym motivated for health benefits rather than aesthetic results.
Her reasons are personal, Gemma's father David died from a heart attack when she was just 17. His sudden departure had a profound effect on her attitude to self-care.
"It hit me that life's too short. Dad was 52 and very healthy. He never smoked and only drank every few weeks - there was nothing wrong with him."
She continued "Since then, I've wanted to take care of myself as best I can, and that's why I always drill that health is more important than what you look like."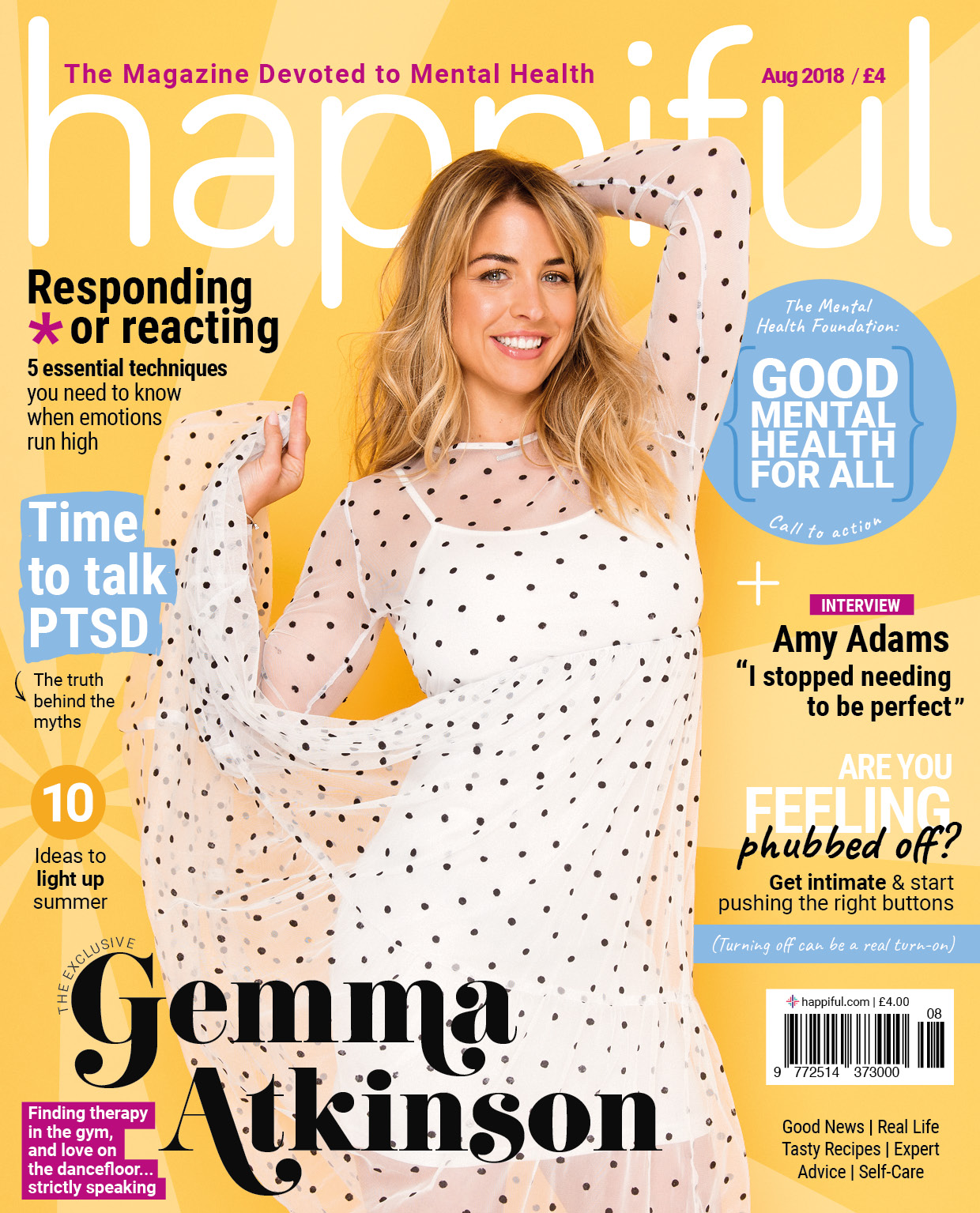 After her Dad passed away, Gemma and her family made a pact to never be scared to speak about him and the support she received from them, she says, was her counselling and helped her greatly.
Knowing the importance of support in circumstances such as hers, Gemma has recently become a patron for Grief Encounter, a charity that help bereaved children and their families.
Gemma reflected on what her Dad would think of her partner, Gorka Marquez, who she met during her time on Strictly Come Dancing. "I think he'd love him. He'd say he's a gentleman. Everyone who's met Gorka says that."
Read more of Gemma's interview in Happiful, on sale Thursday, July 12.
ENDS
---
For more information contact Maurice Richmond, Media and Communications Officer, at maurice.richmond@happiful.com or call 01276 580047.