As she embarks on her lead role in Heathers The Musical at London's Other Palace, Carrie Hope Fletcher tells Happiful Magazine the past 12 months have proved pivotal to improving her mental health
Speaking to the only magazine purely devoted to bettering mental health, the actress, singer, author and YouTube star revealed how she buckled under work pressure midway through a touring production of The Addams Family.
It resulted in her losing her voice and breaking down in tears in her dressing room after 150 consecutive shows. A self-confessed 'workaholic', Carrie says she has implemented steps to support her wellbeing and tackle anxiety, introversion and negative thoughts on her body image.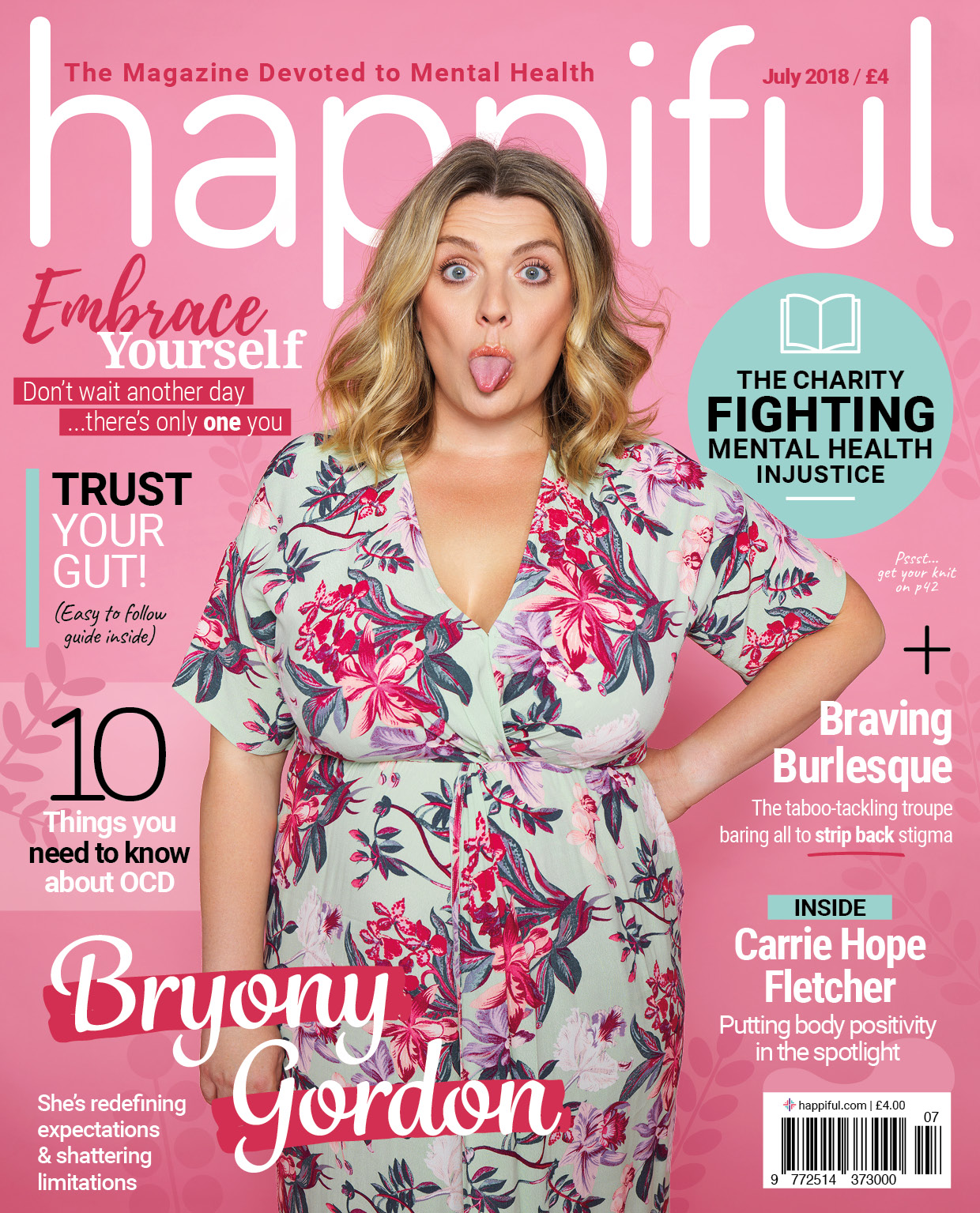 Carrie revealed: "I'm definitely taking steps to fix my mental health, because I will end up dying way before I should if I kept going the way I was.
"Mental health isn't just full-blown depression or bipolar disorder for it to be worth doing anything about. Mental health is how you feel on a day-to-day basis."
Carrie is regarded as one of the UK's top influencers, with close to 800,000 subscribers to her YouTube channels, including the agony aunt-style ItsWayPastMyBedtime. She has used her influence and channels to call for kindness to better support the wellbeing of young women.
A victim of psychological bullying at senior school, Carrie said: "We need to enforce kindness. We learn maths, english and science in schools but they never have lessons on compassion, empathy, common courtesy and the value of talking to each other.
Read more of Happiful Magazine's interview with Carrie, on shelves June 14.
---
For more information contact Maurice Richmond, Media and Communications Officer, at maurice.richmond@happiful.com or call 01276 580047.