Despite a new album on the way, and scaling the heights of the Strictly leaderboard, Alexandra Burke has revealed to Happiful Magazine how grieving for her late mother has taken its toll
After tragically losing her mum Melissa Bell to kidney failure last August, aged only 53, the singer told the mental health magazine she has yet to 'feel her true happy-go-lucky self' and her anger at being branded as 'fake' by trolls.
The 29-year-old revealed to Happiful Magazine, on sale from Thursday 15 March, that Melissa's death came shortly before her appearances on BBC's Strictly Come Dancing with Spanish professional dancer Gorka Marquez, where she bravely battled to reach the show's final.
Reflecting on her mum's death, she said: "I still don't feel my true, happy-go-lucky self, but it's relief to admit that. Now I don't need to always say 'I'm fine' because sometimes I'm not.
"I was blessed to have my mum for 29 years and I'm heartbroken, but imagine being 16 or even 10. Those are the strong people.
"If I shed a tear it was 'look at her, she's fake' and even if I went the other way it was: 'She's too much, I can't take her because she's too positive.' I felt like I was so trapped in my own self that I couldn't be myself.
"I felt like I just needed to be quiet, that if I shut up I'd please everyone and it's an absolute shame."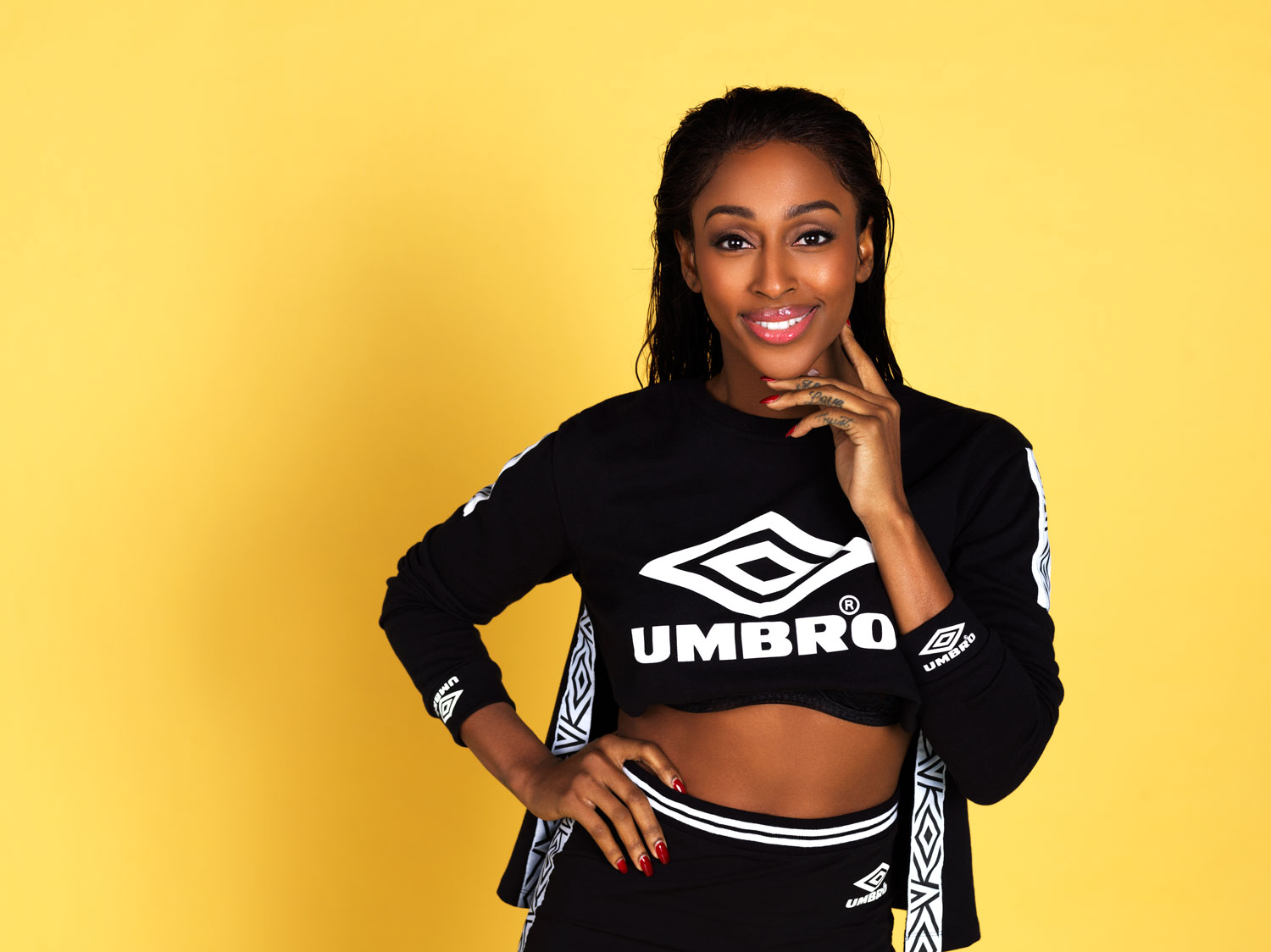 Alexandra says distraction has been her 'saviour' during this transitional and deeply sensitive period of her life, and revealed how a day off on Valentine's Day was a rollercoaster ride.
"I very quickly went into a very dark place – I was getting quite upset and staring into space – so I found myself in M&S buying some daffodils, mum's favourite flower," says Alexandra.
"I'm exhausted emotionally, mentally and physically and I know it's because I'm bottling a lot up and I don't know when I'll be ready to go there but it isn't now and because of that, I just keep working. I keep saying to myself 'one day at a time' and all I want to focus on is – yes, the album – but also my happiness."
Before becoming engaged to fiance Josh Ginnelly, Alexandra revealed how she had been unlucky in love and describes how leaving her first "awful" relationship sparked an episode of anxiety.
Things worsened when she found fame on The X Factor and anxiety still affects her, most recently after her mum's funeral.
"My symptoms are physical," said Alexandra when describing how she feels before an attack. A fidgety or numb leg, she says, is one sign. She also feels "physical pain" in her chest, often at night, but refuses to take prescribed medication for the problem.
"I've always dealt with it the natural way," says Alexandra. "I use lavender oil, drink lemongrass tea and I spray my bed with a lavender mist. I'm a firm believer in crystals as well. I always carry one and have one next to my bed. Nature definitely helps too – I love going for long walks."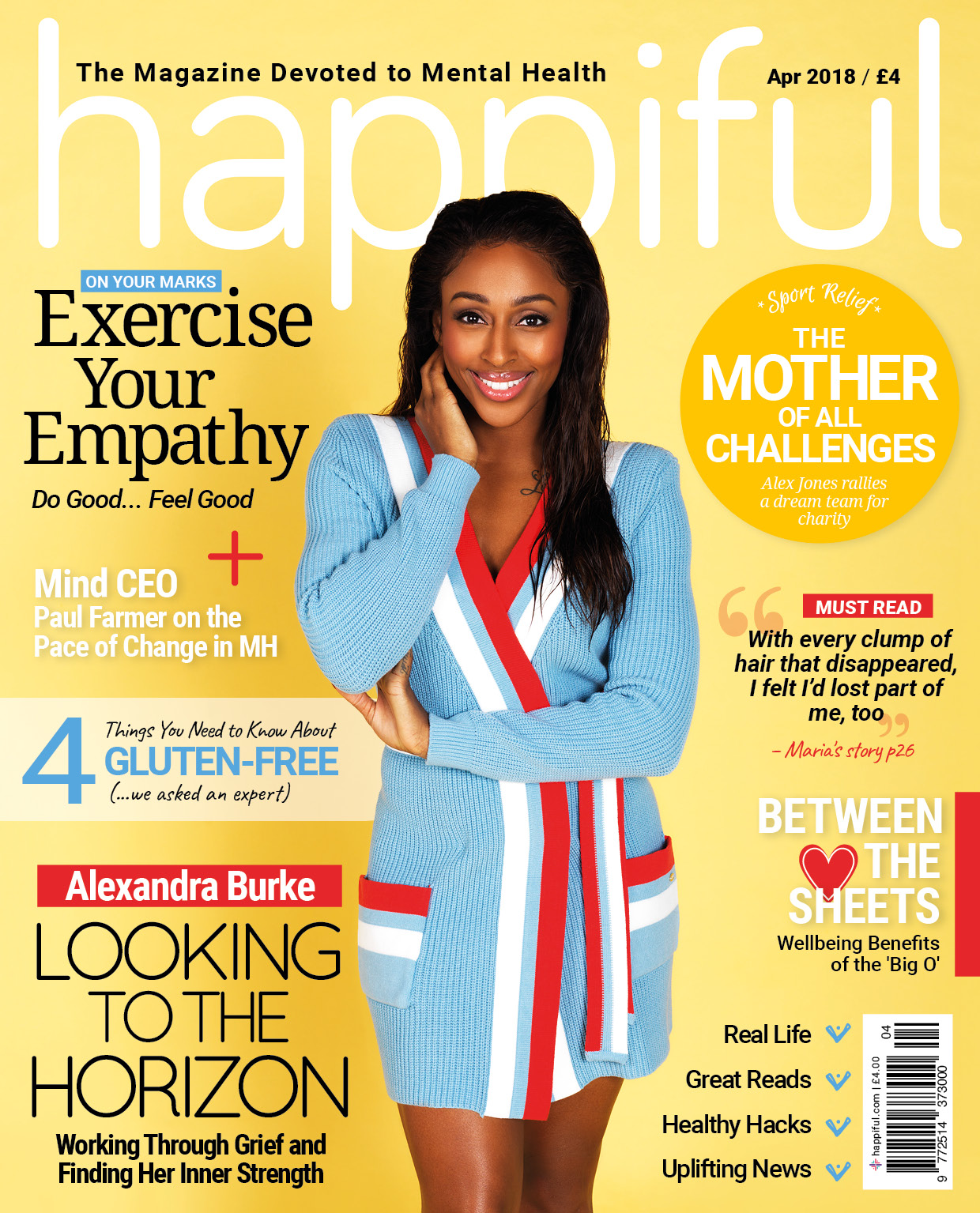 ENDS
For further information please contact Maurice Richmond on 01276 580047 or email maurice.richmond@happiful.com