Happiful awarded PPA Independent Publisher's Award for Consumer Magazine of the Year and Podcast of the Year, for I am. I have.

Following the annual PPA (Professional Publishers Association) Conference for Independent Publishers on Friday 8 November, Happiful was delighted to be named Consumer Magazine of the Year and Podcast of the Year, at the association's award ceremony.

Rebecca Thair, Editor of Happiful Magazine said; "We are absolutely thrilled to have been named Consumer Magazine of the Year at the PPA  Independent Publisher's Awards.

"Everything we do is about helping people find the help they need - through sharing their own stories or reading the experiences of others. So many of our readers and contributors have supported this mission, and this award is for them too.

A big thank you to the PPA, the whole Happiful team - every contributor, every therapist and every reader of the magazine. We appreciate your support and promise to continue to discuss mental health in a way that supports others and seeks to eradicate any remaining stigmas."

Lucy Donoughue, Happiful Head of Content and Communications, and Host of I am. I have said: "It's such an honour to  receive these two awards from such a prestigious industry association. Everyone at Happiful is so committed to producing content that helps others, so to receive this recognition is wonderful and only adds to our passion for  continuing to create and grow a supportive and inclusive community.

The podcast has been a wonderful way for us to explore the fact that mental health is something that we all have - but it doesn't define who we are. I'd like to thank all of the guests and therapists that have chatted with us so far, for their honesty and openness to share the highs and lows of their life experiences."

I am. I have was launched in January 2019 and to date, the first two series have featured interviews with Estee Lalonde, Rose McGowan, Munroe Bergdorf, Life Coach Ben Bidwell, Therapist Dr Lee Valls, Nutritionist Rhiannon Lambert, Hypnotherapist Fiona Lamb and Happiful Columnist Grace Victory. I am. I have is produced by Fresh Air Production and series 3 will begin in January 2020.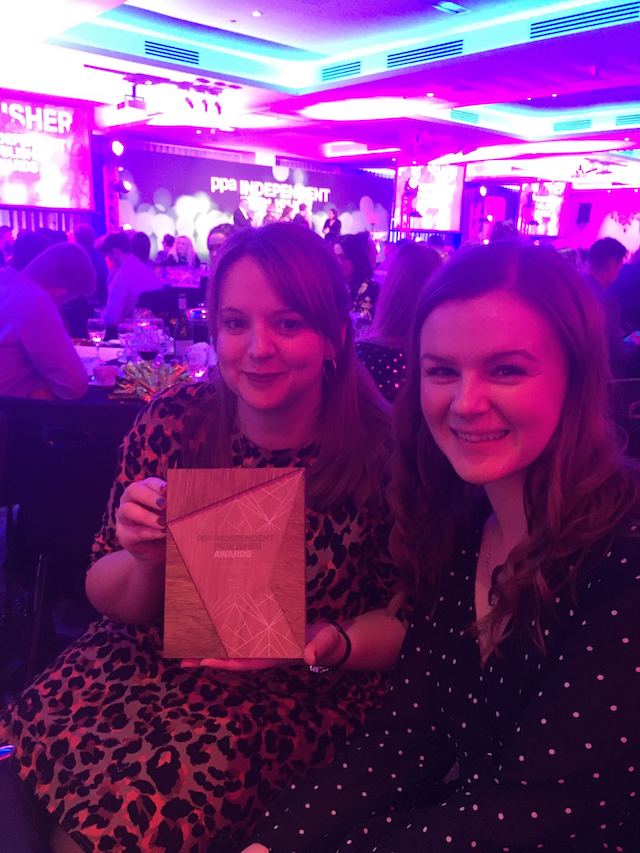 Happiful Magazine was established in March 2017 and exists to provide a supportive community, and continue conversations about mental health and illness -  sharing stories from members of the public, people in the public eye and professionals from therapeutic industries.

Happiful  magazine is supported by the Happiful family - including Counselling Directory, Life Coach Directory and Hypnotherapy Directory - which enables free distribution of the e-edition of the magazine to over 70,000 people across the UK every month.