To mark Mental Health Awareness Week (13-19 May), five special mental health podcasts will be released
Five mental health-focused podcasts, specially recorded for Mental Health Awareness Week, will be released daily from Monday 13 May to help raise awareness and further the conversation about mental health, mental illness and support available.
All five podcasts were recorded at Podfest for Mental Health; a day of live recordings in front of an audience at Kings Place in London organised by Happiful Magazine and Counselling Directory.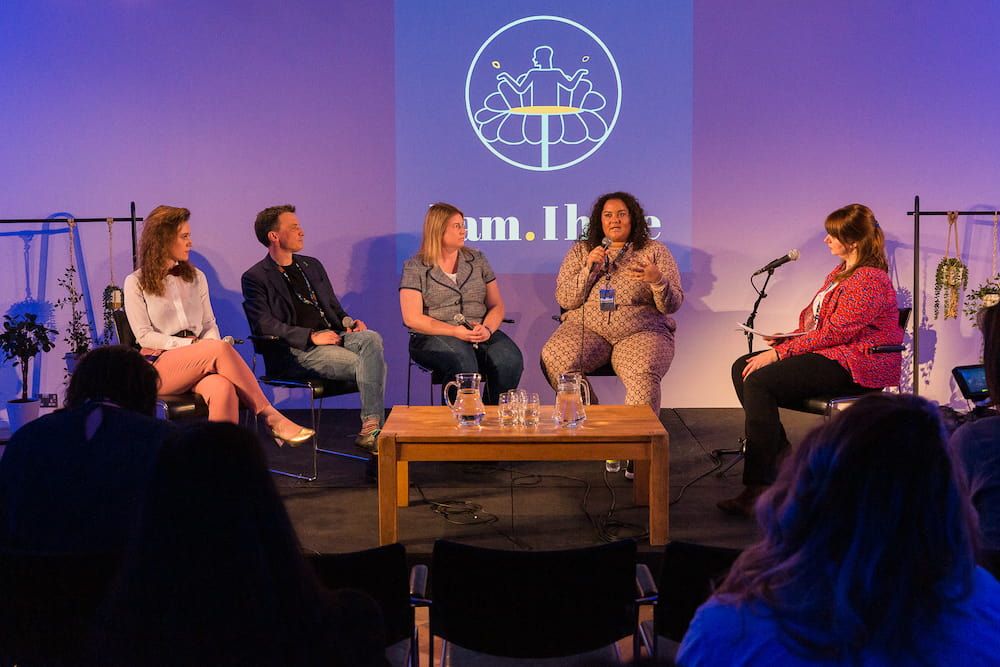 Monday 13 May
'I am. I have', Counselling Directory and Happiful's podcast will be the first podcast released on the week, with special guests Lauren Mahon and Deborah James, co-hosts of BBC Radio 5 Live's 'You, Me and the Big C'. Both Lauren and Deborah spoke about their experiences of living with cancer, how they try to take care of their mental health and manage health anxiety while living busy professional and personal lives. They discuss the physical and mental impact cancer has had on their bodies, living their new normals, the importance of their friendship and shared understanding of cancer and grief.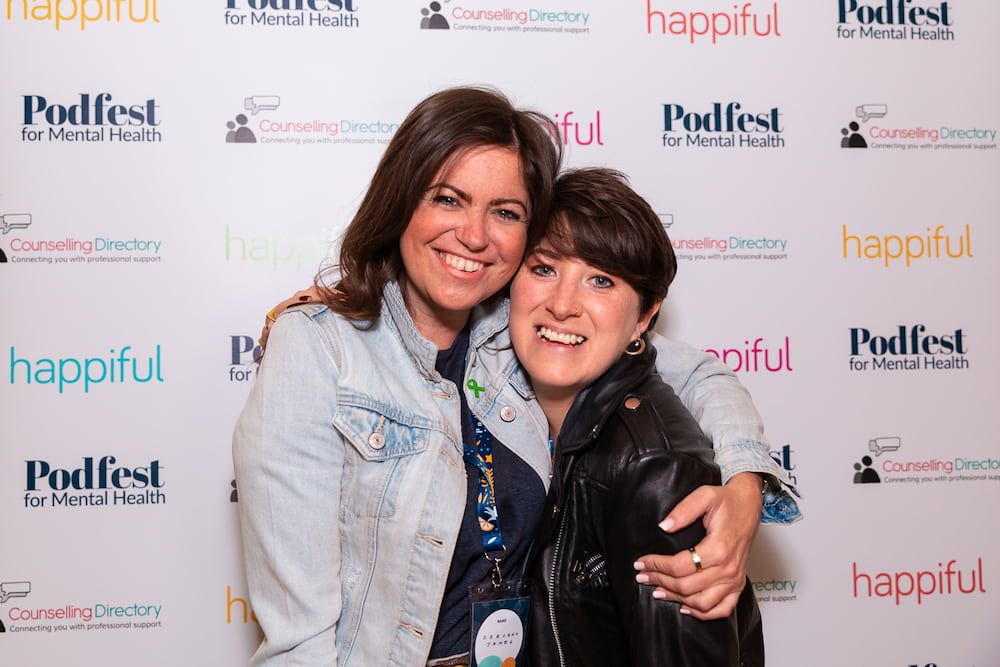 Tuesday 14 May
The Naked Professors special episode will be released on Tuesday 14 May. Life Coach Ben Bidwell and presenter Matt Johnson were joined by writer, performer and mental health advocate Jordan Stephens. The three spoke about being unafraid to embrace who we really are, what their own mental health point of crises taught them and the importance of broadening the conversation around mental health to represent every person, of any gender.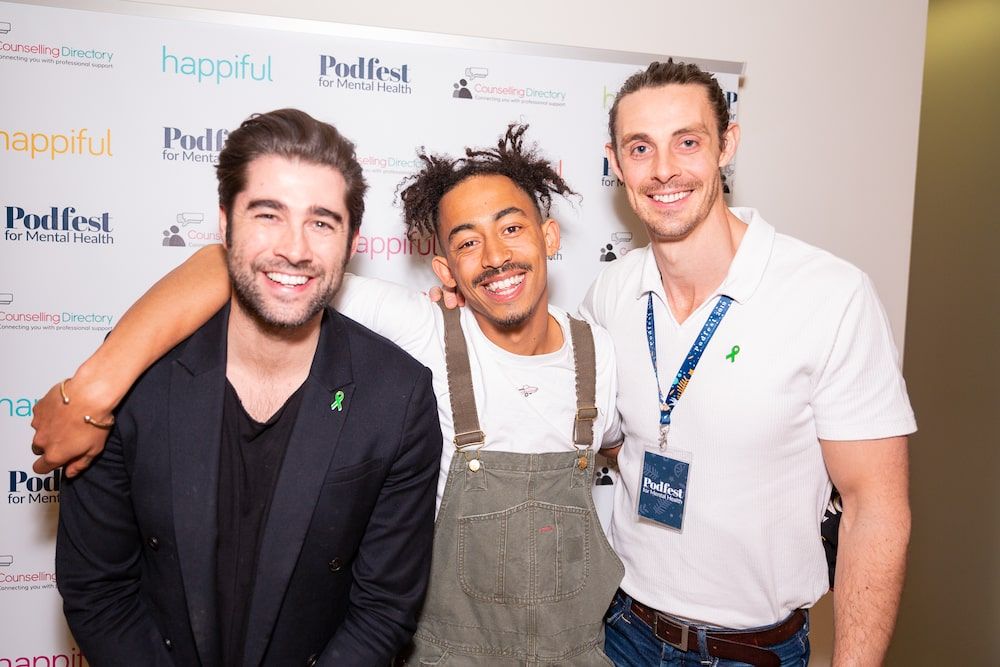 Wednesday 15 May
Lauren Marks-Clee, Jess Jones and Jo Love– co-hosts of 'What I Wish I'd Known' – will release a special edition of their podcast, with the theme of maternal mental health, joined by Counselling Directory member Beverley Hills. The group share their own experiences of motherhood, discussing support networks, how to practice self-care when there is very little time for yourself, and setting boundaries in the early days of parenthood.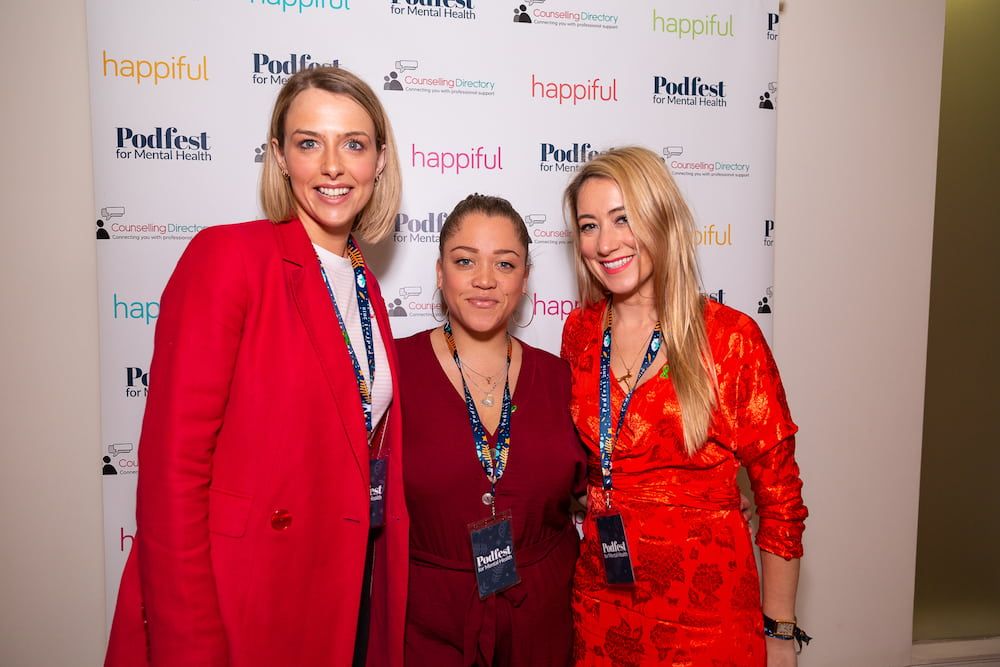 Thursday 16 May
The Book of Man special edition podcast will be released on Thursday 16 May. Editor and host Martin Robinson is joined by the founder of Andy's Man Club Luke Ambler, actor Phoebe Torrance and TV presenter and explorer Aldo Kane. Each spoke about their own mental health and how they now take action to help others, with Luke speaking about 'Andy Man's Club' the support network he set up after his friend died by suicide. All panellists discussed the impact negative self talk can have and the tools they use to improve their own mental health on a daily basis.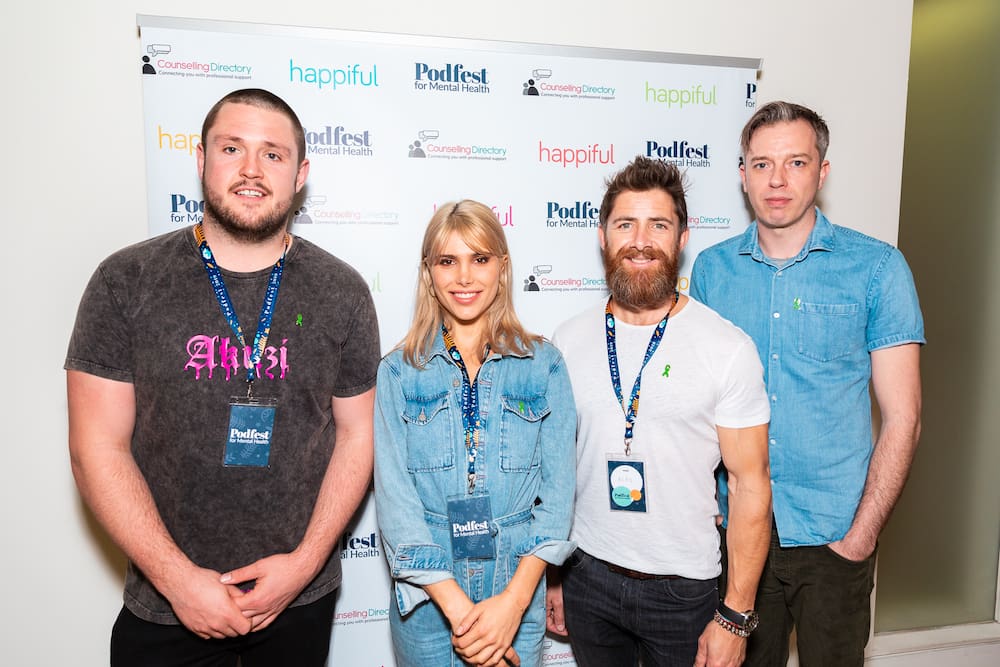 Friday 17 May
The week's programme of mental health podcasts end with Happiful's 'I am. I have - The Panel'. Mental health advocate Grace Victory, 'Mentally Yours' co-host and journalist Yvette Caster, Chief Executive of the Mental Health Foundation Mark Rowland, and actor and producer April Kelley took to the stage to share their own experiences, including living with bipolar, representations of varying mental health conditions, suicide and growth. This panel podcast closes the week by discussing the changes they want to see in the world and how we can collectively make it easier for others to open up about mental health and get the help they need.
Lucy Donoughue, Podfest Host and Head of Content and Communications for Happiful said: "We were so pleased that so many people, from across different mental health and wellbeing podcasts, joined together to produce this special programme of episodes for Mental Health Awareness Week. We hope many people listen, share them and benefit from them.
"Sometimes, living with or understanding mental health challenges can feel incredibly difficult, isolating and complex. Hearing from others who have trodden a similar path to you can be helpful in taking some steps towards finding support. It's so important for anyone who is struggling to know they are not alone, help is available and there is a community of people online, ready to support you, if that's what you need.
"We hope that Podfest will be the first of many events from Happiful and Counselling Directory seeking to highlight different experiences, voices, supportive communities and the ways in which to seek and receive help."
Mark Rowland, CEO of the Mental Health Foundation, said: "Podfest for Mental Health is a sign of the growing demand to discuss and understand our mental health, which for too long has been pushed into the shadows in public discourse.
We now have an opportunity to connect people from very different places and backgrounds who can find solace in shared experiences, and collectively we can learn the vitally important science and art of protecting and sustaining our mental health."
All of the podcasts will be released during Mental Health Awareness Week, from Monday 13 May to Friday 17 May.  #Podfest4MentalHealth
Schedule
Monday 13 May
I am. I have with You, Me and The Big C co-hosts Deborah James and Lauren Mahon
Tuesday 14 May
The Naked Professors with Jordan Stephens
Wednesday 15 May
What I Wish I Had Known - About Mental Health
Thursday 16 May
The Book of Man with Luke Ambler, Aldo Kane and Phoebe Torrance
Friday 17 May
I am, I have - The Panel with Grace Victory, Yvette Caster, CEO of Mental Health Foundation Mark Rowland and April Kelley.
---
Speakers, images and clips from the day available for Press.
#Podfest4MentalHealth

For Interviews, Images and Sound please contact:
Lucy Donoughue, Host of Podfest For Mental Health and I am. I have podcast
Amie Sparrow, PR Manager
01276 580030
Alice Greedus, PR and Communications Officer
01276 580047
Happiful Community Information
Counselling Directory is run by Memiah, a company with heart. Good mental health and wellbeing are at the core of what we do.
Counselling Directory was founded in 2005 by two sisters, Aimi and Emma, whose main goal was to help individuals looking for local support for their mental health and wellbeing. In addition to Counselling Directory, we now operate a number of websites with the same drive behind them; connecting those in need of help, to a professional who can. This includes Hypnotherapy Directory, Life Coach Directory, Nutritionist Resource and Therapy Directory - a network of over 21,000 professionals.
In 2017, Happiful Magazine was born to further challenge the stigma around mental health and promote wellbeing. Our aim is to provide informative, inspiring and topical stories about mental health and wellbeing. We want to break the stigma of mental health in our society, and to shine a light on the positivity and support that should be available for everyone, no matter their situation.Together, Happiful Magazine and our online directories make up the Happiful Community.
See all back issues of Happiful Magazine here.