A plus size model has claimed society is 'bored by body perfection' and is urging for a greater focus on body positivity
Callie Thorpe made the claims as she fronted Happiful Magazine's body-positivity workshop which aims for women to embrace their bodies.
The 28-year-old boasts more than 169,000 followers on Twitter and in 2016 became the first ever plus-sized columnist for Marie Claire.
She subsequently signed to Milk Management - the first UK major modelling agency to have a "curve" division.
Callie was an average-sized child until a prescription of steroids in her teens to medicate her asthma caused her to gain weight. Callie soon found herself on the receiving end of cruel criticism from people.
In an exclusive interview with Happiful, Callie believes 'perfection is unachievable' and candidly recounted her journey in south Wales.
She said: "People are really bored by perfection. It's something we've been sold our entire lives and it's unachievable.
"I've always heard subtle comments like, 'You've got such a pretty face, if only you would lose weight.' One day, in my teens, I was in the post office and an elderly woman said, 'You're too overweight and you'll never find a man or be successful if you don't lose it.' I was crushed. Then at school a couple of boys nicknamed me 'calorie', which was hurtful.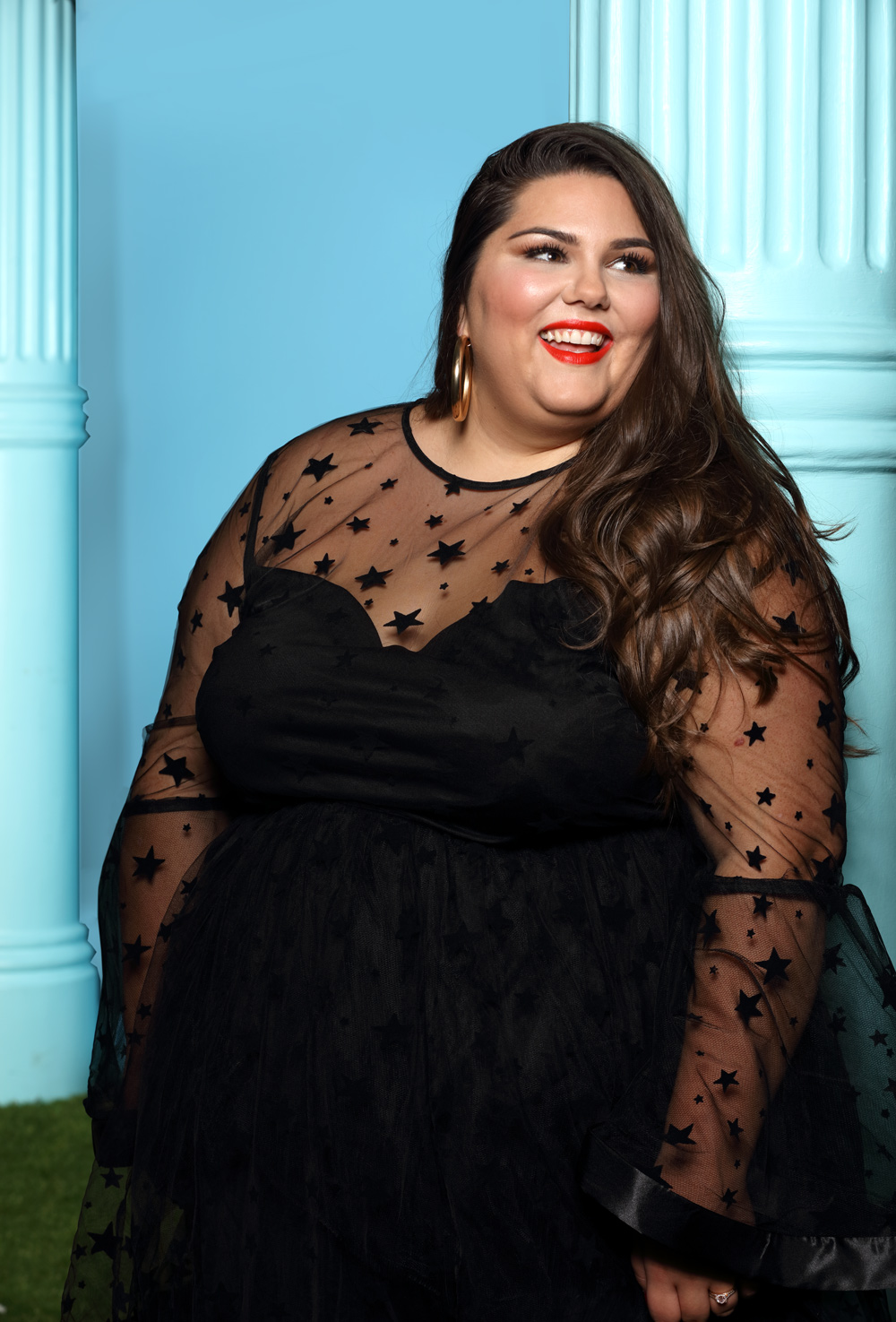 "Growing up, I was always popular, but I was the funny, fat friend. My confidence issues were never because of my personality; I always liked my inner self.
"What I didn't like was how I looked in the mirror, and over the years I was desperate to lose weight because I hated my body and was utterly convinced that being fat was the cause of everything wrong in my life.
"After university, I was in a dead-end administrative job while my friends were living their career dreams and travelling the world. I was depressed and despised myself inside and out."
By 2012, Callie was stuck in a cycle of "oppressive diets" and using laxatives to assist with weight loss. "I was a mess," she admits, and it showed in her choice of words in her first blog, Slimming In The City, documenting her weight loss.
It was a holiday to Barbados, and stumbling across an American plus-size designer's blog that proved the turning point for Callie.
"I'd never seen anybody be so open or happy about being plus size, or confident about finding ways to enjoy fashion. It made me realise that without positivity, I'd never find happiness," she recalls.
"Finding a place where I could appreciate my body and feel accepted was life-changing and the blog snowballed. I began writing pieces about life as a plus-size woman, talking about real issues, like chafing on holiday or feeling confident in lingerie, which other women could relate to."
Callie swiftly ditched her diet blog and launched a new one called From The Corners Of The Curve, charting her slow but sure journey towards embracing her size.
To read our full interview, visit Happiful.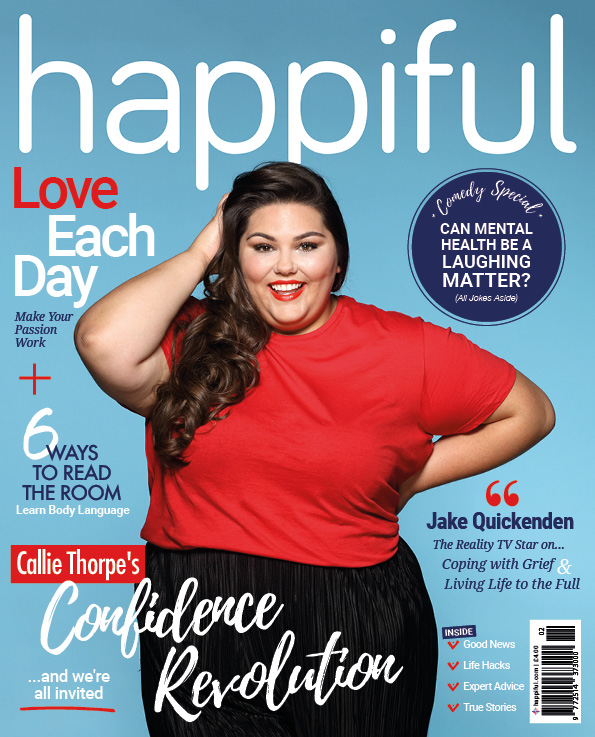 Photography by Jesper Mattias
ENDS
For further information please contact Maurice Richmond on 01276 580047 or email maurice.richmond@happiful.com