For April's edition of Happiful Magazine - Happiful's second birthday - health and wellbeing guru Joe Wicks talks about fatherhood, work-life balance and marriage
The Body Coach Joe Wicks has 2.5 million Instagram followers, has sold three million books, and had a series on Channel 4 - and now has two new roles - as dad to six-month-old daughter Indie and husband-to-be. Joe is equal parts fitness powerhouse and family man trying to find balance between work and home life.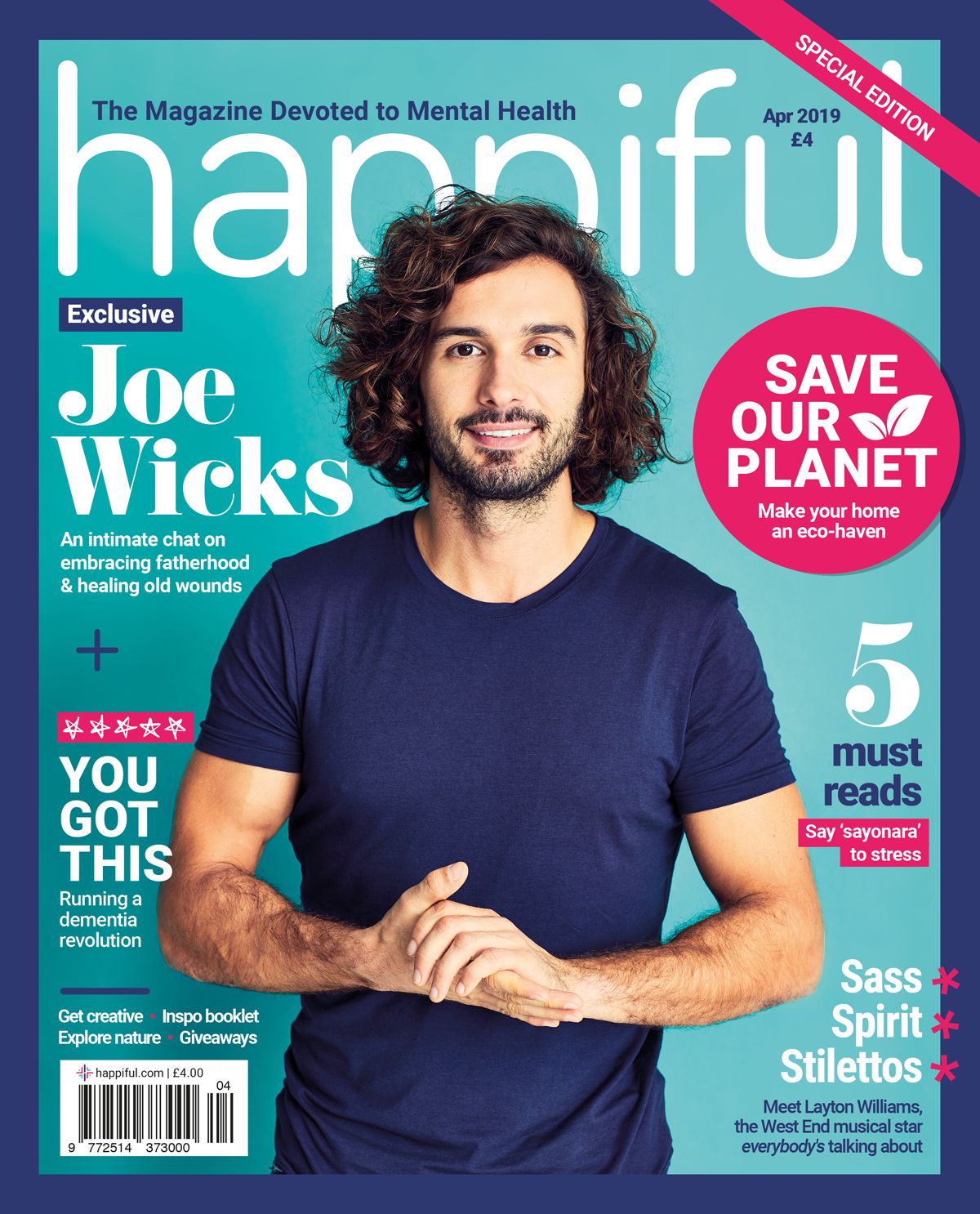 Joe, 34, clearly enjoys his role as father to Indie, and is reflective about his role as a father and online business owner. Joe admits his daily screen time is "savage" but that comes from being personally engaged with his audience; Joe often sends personal messages to people, including voice notes on Instagram. Joe admits we're all addicted to our phones: "You want to capture every moment and then you want to share every moment."
Joe, like many parents, said he struggles with working dad guilt, especially when he has to be online during peak engagement times in the evenings. "I feel bad because Indie will be downstairs, and I think 'I should be with Indie right now'. I'm getting to where I want to balance that, so now I'll dedicate two hours to work, then I'll have an hour with Indie and give her a bath."
Joe proposed to girlfriend Rosie last November after two years of dating, something he said he didn't think he would do. "I didn't used to believe in marriage, I didn't used to think I'd ask anyone to marry me."
Joe admits that part of this came from watching his parents, who never married, making up and breaking up throughout their relationship. Joe admits he grew up in a dysfunctional household, but says, matter-of-factly, "but ain't they all?"
Looking forward, Joe is due to get married sometime this year, and is bursting with positivity about daughter Indie's foray into food, whilst working on a children's cookbook he's co-writing with a nutritionist.
"I'm optimistic about the future. I'm the happiest and most content I've ever been."
Read more of Happiful's interview with Joe Wicks in issue 24, on sale now. Visit the Happiful shop to get your print copy or read free online.
---
For more information about Happiful, images and extracts please contact Amie Sparrow, PR Manager, amie.sparrow@happiful.com.
Photo by Meyer Cookware.